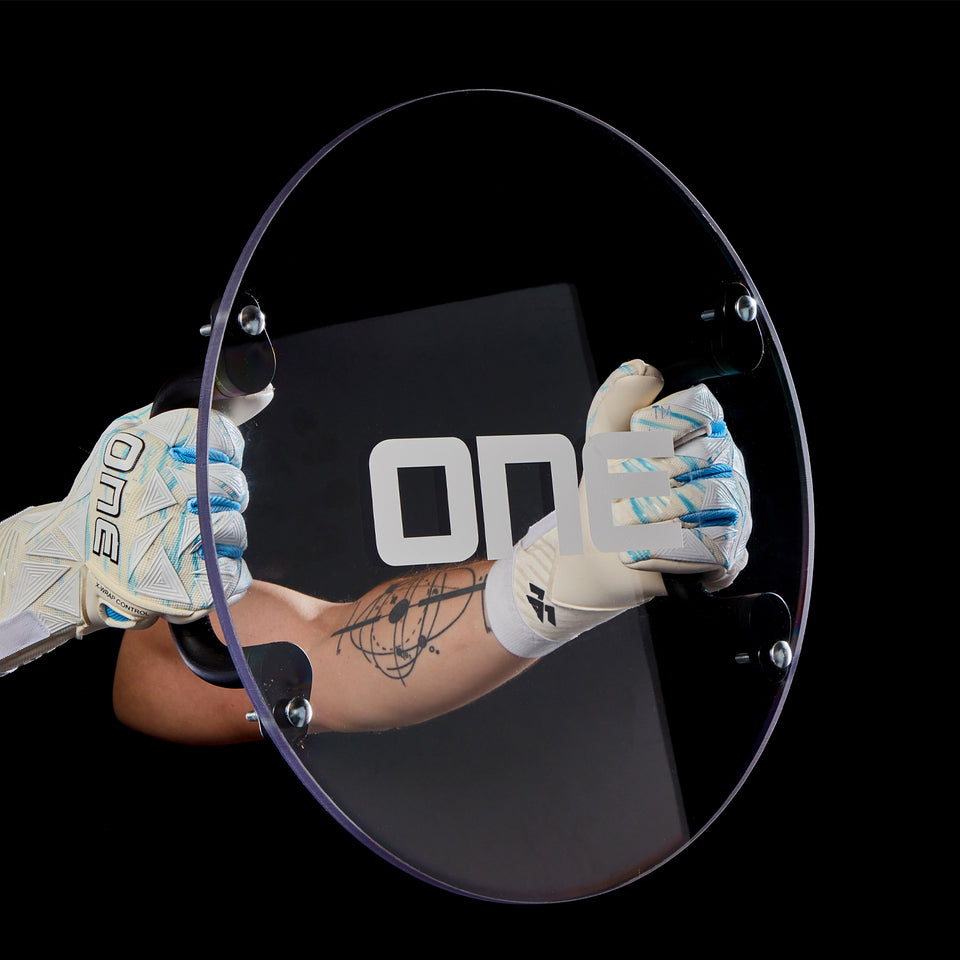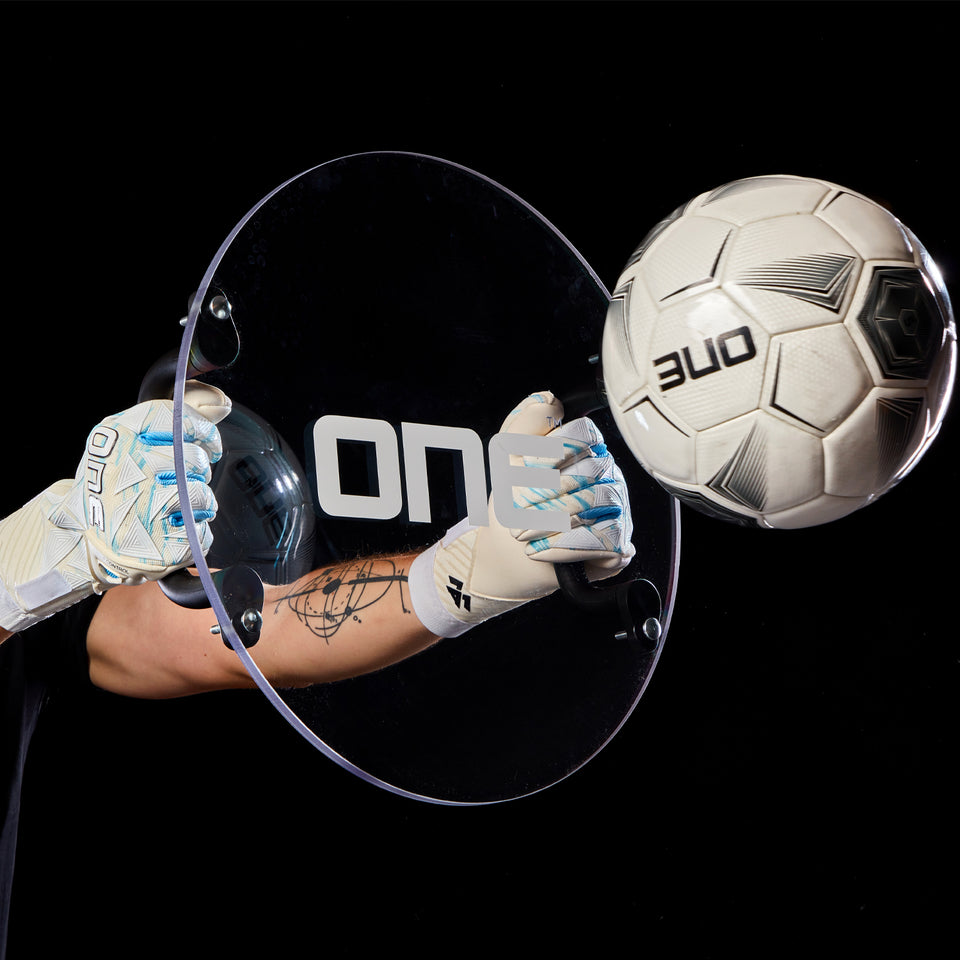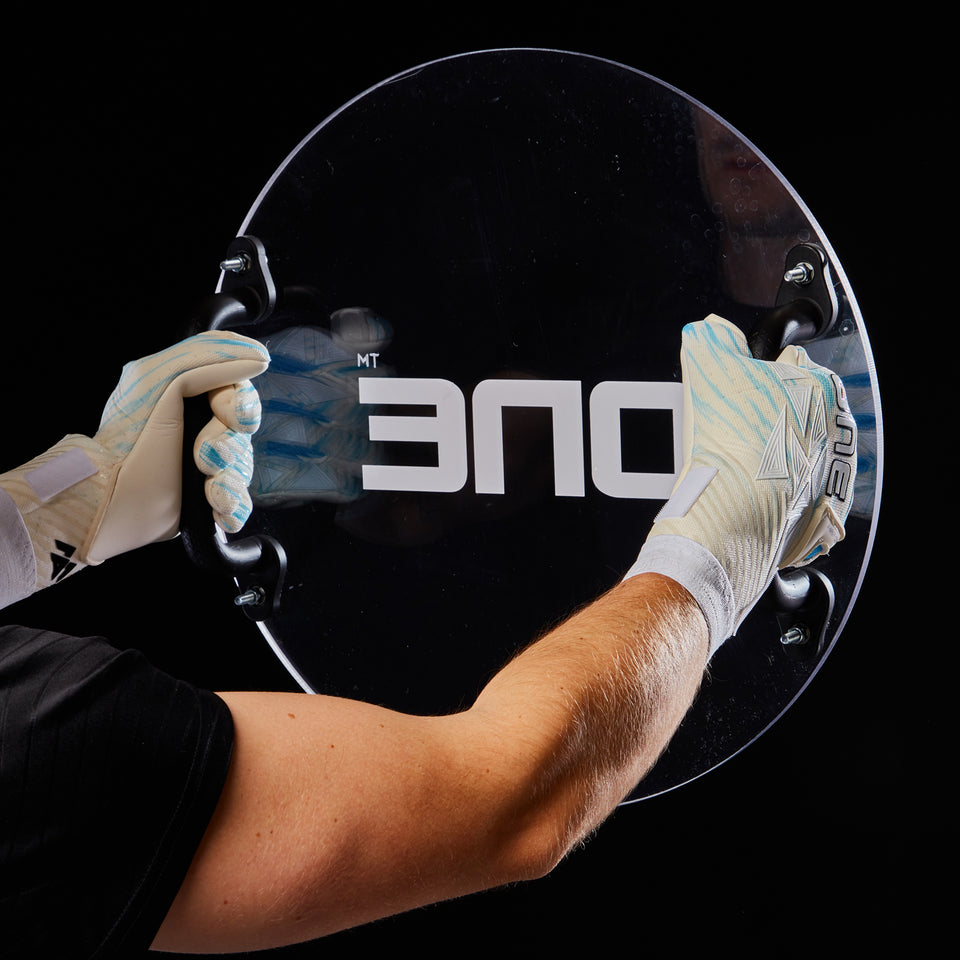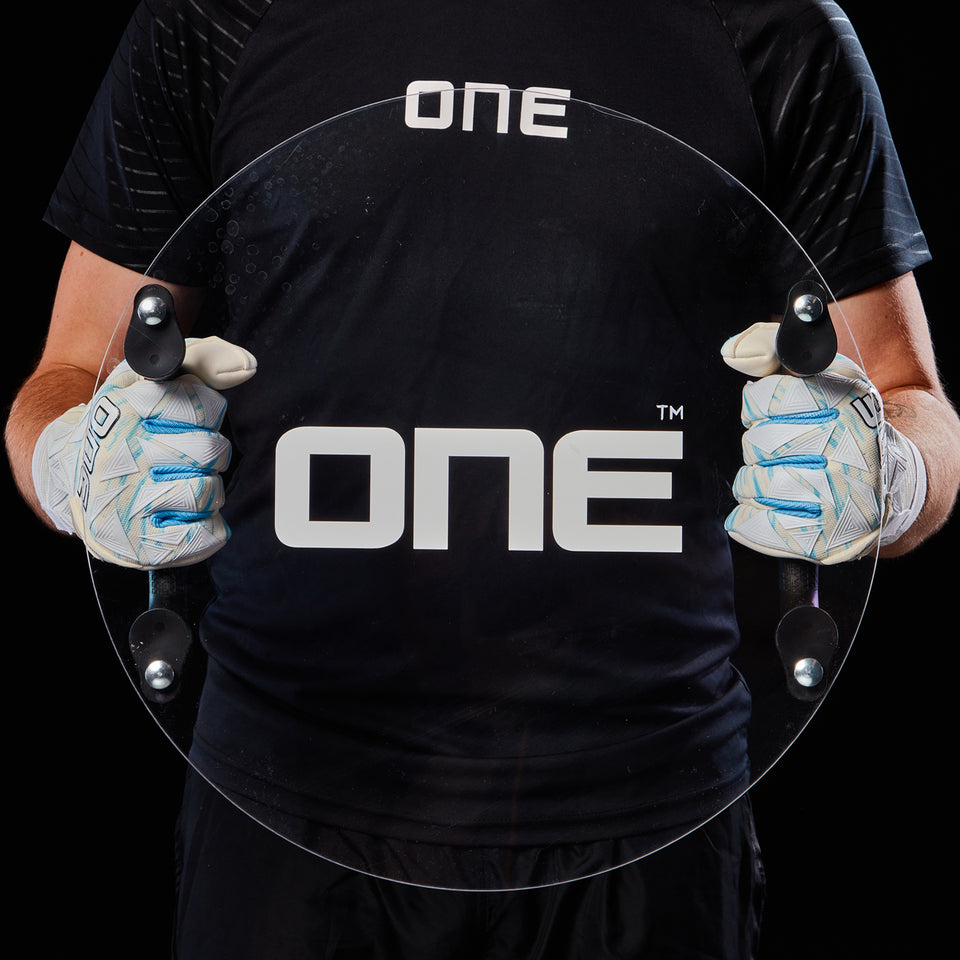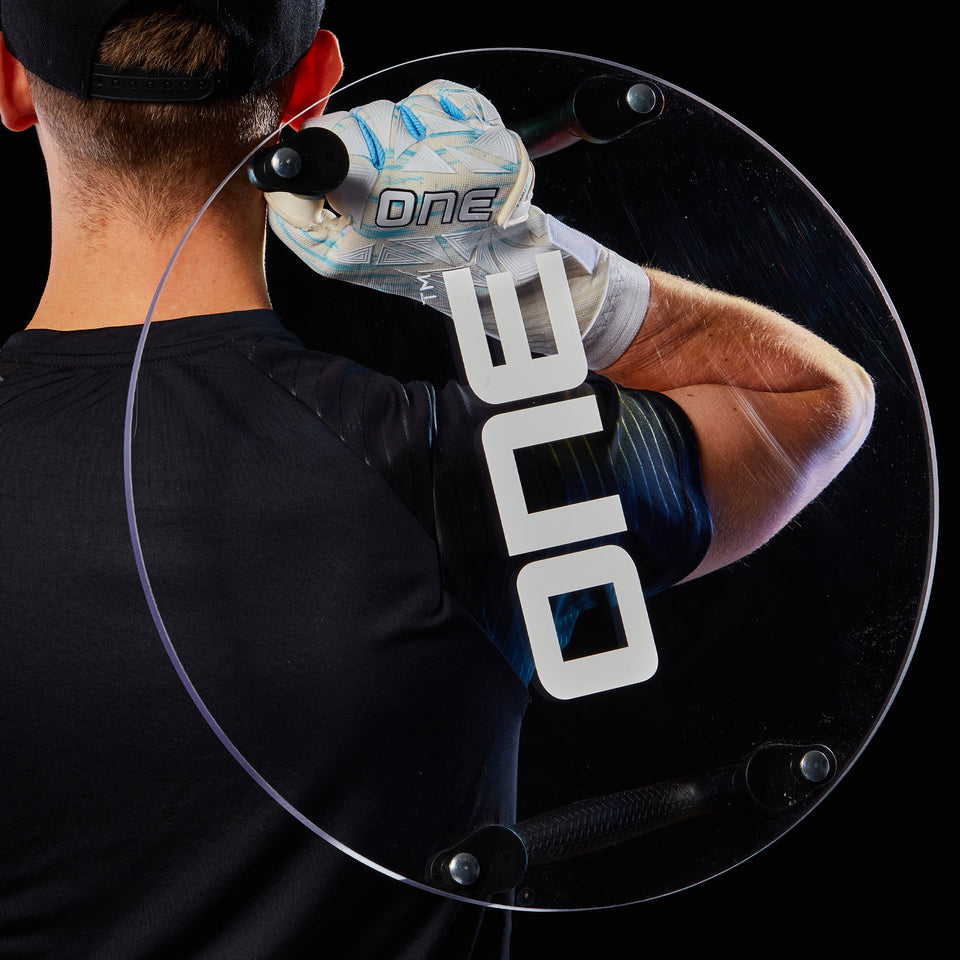 Our Goalkeeper Rebounder Shield is an essential bit of kit for any coach serious about guaranteeing quality service for their keeper. Enabling you to accurately recreate shots, headers and deflections regardless of ability. 
Our shield is not the first on the market, but we do believe it is the best, crafted with thicker, stronger materials tailored for impact. Originally a bespoke product for our coaches, the love for this thing was too high not to make it available for everyone.
Our shield is 20mm thick, while others typically range 11-15mm. The disc also uses a tougher, more temperature and wear resistant material (Polycarbonate), where others on the market regularly use an inferior "PMMA" plastic. 
Features
Improve and train deflections, reactions, agility + more
Recreate accurate in-game shots and headers scenarios
Easily used by any user of any ability - no more dodgy service!
Clear and see through - keep your eye on the ball
Smooth, curved and comfy grip-grooved handles
Curved edges & counter sunk screws ensure safety and prevent ball damage
Crafted with shatter resistant Polycarbonate - stronger, tougher and more temperature resistant than other shields
Safety Instructions This product should be used by adult coaches only and/or under adult supervision. Assembly required. Not suitable for under-age assembly due to small parts.
Specs: Shield thickness: 20mm | Shield diameter: 18" | Shield Material: Shatter resistant Polycarbonate
What's in the box: 1 x rebounder disc, 4 x M6 bolts + washers, 4 x M6 lock nuts + black caps, 2 x grip handles, 1 x allen key